ARTS
UG COURSE
BECHELOR OF ARTS (BA)
Hindi Literature

History

SANSKRIT

English Literature

Political Science

Geography

Public Administration

Sociology

Economics

Drawing & Painting

HOME SCIENCE

COMPUTER SCIENCE
FUTURE PROSPECTS
Students can pursue career in the streams of MSW, MHRM, PGRD, Welfare officers, counselor, social mobilizers, Advocacy and social activist. Plenty of executive career option in Development Organizations for example NGO, UNICEF, UNESCO, NACO etc.
Arts graduates would be eligible for almost any career. Journalism, business, advertising, civil services & other govt. jobs, writing, research, NGOs, academics, policy analysis and social audits, social welfare officers, labor welfare officer, Indian Economic and Statistical Services, Administrative Services at Union or State Level, Urban and Regional Planner, counselor, banking and public relations are just some of the careers that students can opt for, right after their graduation.

Students can pursue career in the Research & Scriptwriter, GIS Specialist Climatologist., Environmental Manager.

Coveted career options in civil services, including Indian Administrative Service, Indian Police Service, Indian Economic Services and many others. Plenty of executive career option in CSR in Business Organizations.

The BA Program pro­vides a good knowledge base for a range of careers. Students can pursue career in the streams of MBA, MSW, GENDER STUDIES, WOMEN STUDIES, POPULATION STUDIES AND RURAL DEVELOPMENT.
---
COMPUTER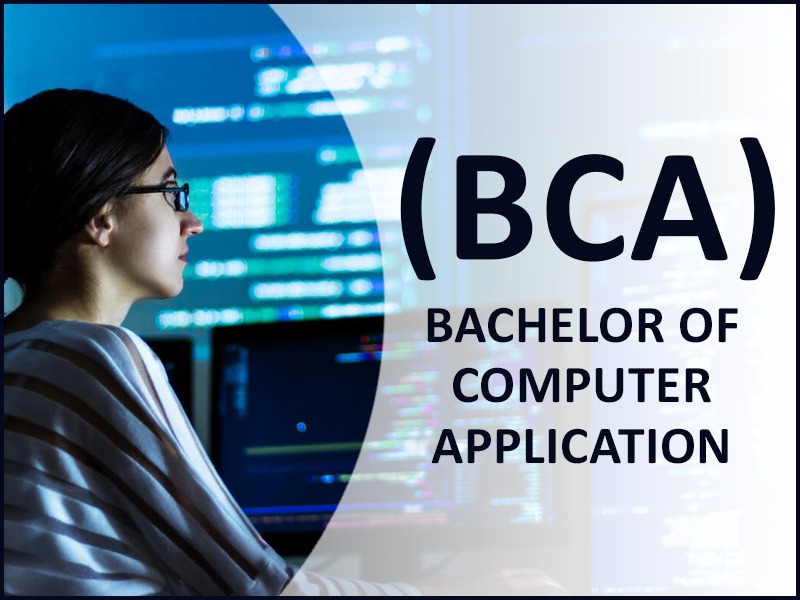 UG COURSE
BECHELOR OF COMPUTER APPLICATION (BCA)
Program Outcomes -
• The BCA Course aims at inculcating essential skills as demanded by the global software industry through interactive learning process. This also includes team building skills, audio-visual presentations and personality development programs
• The Objective of the course is to develop skilled manpower in the various areas of software industry and Information Technology
• The program enhances analytical, managerial and communication skill besides inculcating the virtues of self-study. The Curriculum has been designed to cater to the ever-changing demands of information technology along with necessary inputs from the Industry
• BCA course strives to create outstanding computer professionals by enhancing knowledge about the concepts of Computer science, Networking, Web designing, programming language like C, C++, Java, etc.
• To develop the basic programming skills to enable students to build Utility programs.
---
CHEMISTRY
UG COURSE - BSC (BIO / MATHS)
PG COURSE - MSC CHEMISTRY (SEMESTER)
Program Outcomes -
• Explain, resolve and understand all the main concepts in various disciplines of chemistry.
• Resolve the difficulty in various reactions and also give methods and logical reason for various reaction
• Utilize the scientific skills to plan, perform and analyze the product of various chemical reactions.
• Make an alertness about the effect of chemicals on the environment, society and
surroundings
• Reveal the green approach of various reactions for sustainable growth.
Career Opportunities -
• Chemical Engineer A chemical engineer's job is to design chemical processes and improve existing manufacturing systems in order to turn raw materials into useful products.
• Biochemist The role of biochemist is to research the biological impact of medications or chemicals on a living organism's innate biological processes.
Academics If you enjoy academia, you might want to pursue it as a career option. For greater employment chances, a PhD degree is preferred. Educational institutions, research institutes and laboratories, energy production, oil and gas corporations, defense and manufacturing facilities all use chemistry-based job responsibilities.
Pharmacologist A pharmacologist's job entails developing and testing medications as well as analyzing their interactions with biological systems in order to assure their safety and efficacy.5. Forensic Expert
---
PHYSICS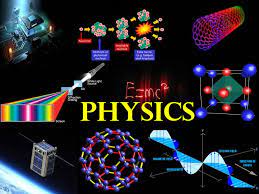 UG COURSE - BSC (MATHS)
PG COURSE - MSC PHYSICS (SEMESTER)
Program outcomes - B.Sc.(Maths)
A graduate with Physics will be able to
• Demonstrate a fundamental and systematic understanding of the core academic field of Physics
Explain the fundamental concepts behind the complex physical phenomenon.
• Apply critical thinking in framing assumptions and devising methodologies for countering any scientific problem.
• Formulate the solution to scientific problems with suitable data collection and graphical representation via selection of mathematical/statistical and experimental methods to draw valid conclusions.
Program Outcomes - M.Sc. Physics (Semester Scheme)
A postgraduate in Physics will be able to:
Develop understanding and skills in Physics for critical assessment of a wide range of ideas and complex problems and issues relating to the various subfields of Physics.
• Communicate effectively in terms of oral and written scientific communication to exhibit experimental results and conceptual ideas.
Career Opportunities
• Technical Assistant (ISRO, IPR, BARC, TIFR, IUAC, IUCAA, DRDO)
• Scientist (ISRO, IPR, BARC, TIFR, IUAC, IUCAA)
• Lab Technician
• Research Assistant
---
MATHEMATICS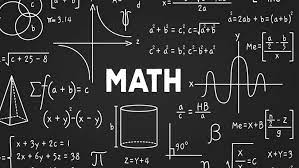 UG COURSE - BSC (MATHEMATICS)
PG COURSE - MSC MATHEMATICS (SEMESTER)
Program outcomes - B.Sc.(Maths)
• Develop an attitude to consider things critically
Provide pupils with appropriate mathematical analytical tools for dealing with challenges and problems in mathematics and associated areas.
• Acquire sufficient knowledge and comprehension in advanced mathematics and statistics to tackle specific theoretical and applied problems.
• Provide students/learners with the necessary information and abilities to pursue future studies in mathematics and related fields.
• Encourage students to develop a variety of generic abilities that will be useful in the workplace, internships, and social situations.
Program Outcomes - M.Sc. Mathematics (Semester Scheme)
• Demonstrate an understanding of the basic concepts in various areas of mathematics and their uses in the solution of some real life problems. Provide a systematic understanding of the concepts and theories of mathematics and their applications to an advanced level and enhance career in field of mathematics
• Develop the ability to apply mathematical ideas to investigate complex physical problems and the use of mathematical techniques to solve them.
• Think critically with abstract reasoning and to develop a logically correct mathematical argument.
Develop the ability to make ideas precise by formulating them mathematically, analyze
and interpret technical arguments.
• Criticize mathematical arguments developed by themselves and others.
• Communicate mathematical thoughts and ideas with the community in both oral and written format, computing and graphical means
---
BOTANY
UG COURSE - BSC (BIOLOGY)
PG COURSE - MSC BOTANY (SEMESTER)
Program outcomes - B.Sc.(Biology)
Students get trained in various areas of plant sciences and enhance their skills. They understand the basics of botany and fundamental processes of plants. They learn to carry out practical work in the lab as well as in the field. They understand the environmental issues and their impact on society. Students learn to communicate through various electronic modes and express themselves effectively.
• Understand the basic concepts of Cell Biology, Ecology, Microbiology, Genetics and Plant Breeding along with Morphology, Anatomy, Embryology and Physiology of plants.
• Identify the plants on the basis of taxonomic characters and learn the economic importance of plants and their uses for social welfare.
• Learn the classification and characteristics of Algae, Fungi, Bryophyta, Pteridophyte, and Gymnosperms as well as identify plant diseases on the basis of their symptoms and learn control measures.
Program Outcomes - M.Sc. Botany (Semester Scheme)
After completing Post Graduation in Botany the students get equipped with subject domain knowledge and technical skills pertaining to plants in a holistic manner. Practical application of theoretical concepts is taught with substantial coverage of practical and field works. They have exposure to the latest technologies that are currently used in the subject. The students become competent in various analytical, molecular and technical skills related to botany and learn applications of the instrumentation. It makes them capable of performing short research projects in botany and develops scientific temperament and research aptitude. The students are able to qualify competitive exams like NET, SET and GATE.
---
ZOOLOGY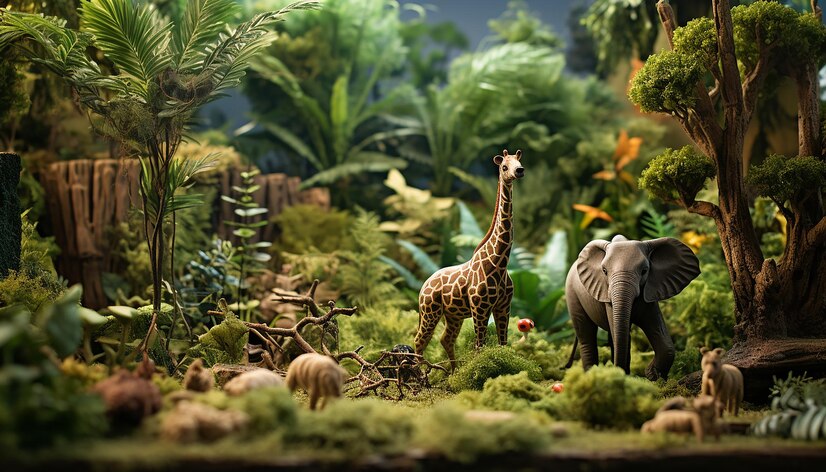 UG COURSE - BSC (PASS COURSE)
PG COURSE - MSC ZOOLOGY (SEMESTER)
Career Opportunities in Zoology
Zoology is a science that involves the study of the animal kingdom, both living and extinct. Zoologists, as a result, are also referred to as Animal Scientists. Zoologists analyze the structure, life processes, physiology, and classification of different species in detail. They also analyze how different animals interact with each other and adapt to their environments. They conduct research on both the species and individual organisms by collecting and analyzing data in laboratories and outdoor environments.
Career options after pursuing a B.Sc., M.Sc and Ph.D. in Zoology are varied. Candidates find opportunities in government departments, environmental agencies, universities, colleges, biotechnological, pharmaceutical, environmental/ecological fields.
After completing the course, an individual can enter into any field of zoology and zoological research. Students also have jobs in the media or the environmental and ecosystem management sector. After post-graduation, the aspirant can work with some of the most acknowledged ventures and organizations across the globe such as Discovery, National Geographic, and others.
---